A complete range of small yet powerful

amplifiers & cabinets for guitar, bass, upright bass, keyboards, e-drums, cello...

The ACOUSTIC MASTER is now available on our website !

Guitar Sound Systems is a french company which conceives, develops and assembles guitar & bass guitar amplifiers showing a unique size vs. power ratio.
Guitar Sound Systems, french guitar & bass amps & cabs maker since 2014
Combos, cabs, amplifier heads for guitar & bass & other instruments
GUITAR
BASS & UPRIGHT BASS
ACTIVE CABINETS
ACCESSORIES
ACTIVE CABINETS FOR KEYBOARD
CABINETS FOR GUITAR & BASS FRFR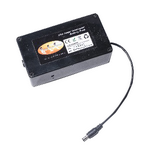 159.90 €
(-12.51%)
139.90 €

(2)
BATTERIES FOR GUITAR & BASS AMPS
ABOUT GUITAR SOUND SYSTEMS
Guitar Sound Systems has developed a range of sound amplification systems for guitar, banjo, bass, upright bass, cello, keyboard and e-drums: mini guitar amp, mini bass amp, powerful mini bass amplifier head, very compact tube amplifier head, compact guitar and bass power amp, mini guitar and bass cabinets, very light weight guitar and bass cabs, powerful and light weight amps for street musicians and marching bands, …
Small, lightweight, yet very powerful for their small size, these products are built with high quality components and materials. Our goal is also to market them at decent prices.
The common goal for all our amps' development is to reach a very balanced hi-fidelity sound through the use of selected components and proven "simple" electronic schematics (no useless engineering complexity which tends to alter sound transparency).
All our cabs use loudspeakers from renowned speaker specialists which are carefully selected for their sound quality depending on the type of instrument. This is a very important point to us while today's manufacturers all seem to make use of "custom" speakers built to specification to hit low cost objectives.
As a summary, our products are simple, compact and lightweight, studied to reach the highest quality of sound with a special goal to remain decently priced.